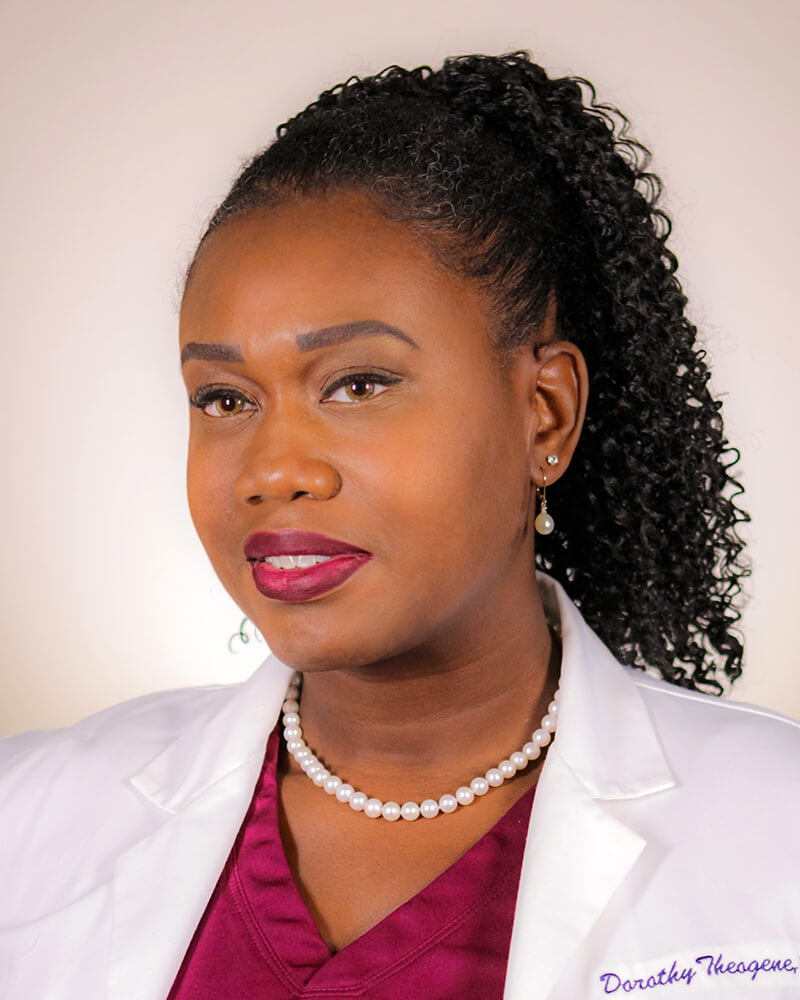 Dr. Dorothy Theogene is a passionate pediatric dentist who takes a team approach with her patients and their parents. She explains the importance of practicing good oral hygiene habits and the role oral care plays in overall health and wellbeing. Her compassionate nature and gentle touch make visiting the dentist a positive experience for everyone.
Dr. Theogene graduated cum laude from the University of Florida in Gainesville, FL earning Bachelor of Science degrees in Food Science and Human Nutrition and Zoology. She then attended Howard University College of Dentistry in Washington, DC where she received her Doctor of Dental Surgery degree. After graduation, Dr. Theogene continued her training at Howard University College of Dentistry where she earned her Pediatric Dentistry Certificate. She is a Diplomate of the American Board of Pediatric Dentist and a Fellow of the American Academy of Pediatric Dentistry.
Dr. Theogene is proficient in all areas of general and preventive pediatric dentistry. She is a member of the Florida Academy of Pediatric Dentistry and the Florida Dental Association. Dr. Theogene is fluent in Haitian and Creole.
Dr. Theogene has volunteered her time and skills to several humanitarian organizations committed to providing dental care to underserved communities in the United States and abroad. She has volunteered for dental mission trips to Haiti and Kenya where she performed extractions as well as provided preventive and oral hygiene instructions to rural populations. Dr. Theogene also volunteers her time to Mission Smiles Mobile Dental Clinic and Give Kids a Smile, providing dental care for those living near poverty level.
When she's not in the office treating patients, Dr. Theogene enjoys spending quality time with her family, participating in community outreach projects including international dental mission trips and traveling.